Connecting with your greater community, or a smaller special interest community, can be a wonderful way to strengthen yourself and your family. Shared experience is a great way to develop strongly rooted friendships and support. It's also is a nice way to give to others, which has its own set of benefits.
A sense of community gives us meaning and belonging, and builds our resilience through life's challenges – family difficulties, mental health slumps, and so much more. It gives us reasons to celebrate, relax, and care for ourselves – a reprieve from the rat race. Here are some ideas for how to expand your family's connection to community.
Volunteer: Get the whole family together to do something positive for a person or organization who could use a hand. Look into food banks, community shelters, non-profit organizations, and even polling place opportunities around election time. Start with volunteermatch.org for local opportunities.
Join a community center: Community centers are hubs of activity for the whole family, offering wellness programs, fitness equipment, sports leagues, creative classes, educational talks, and special work projects aimed at improving neighborhoods.
Share a community garden: Congregate with other green thumbs while swapping expertise.
Get involved in your child's school: Join the PTA, booster club, or share your sewing talents with the drama department.
Attend farmers markets and street sales: Celebrate, support, and enjoy the fruits of your community!
Attend community meetings and cultural events: Check bulletin boards at your local grocery store, library, or coffee shop for all kinds of upcoming programming and awareness events.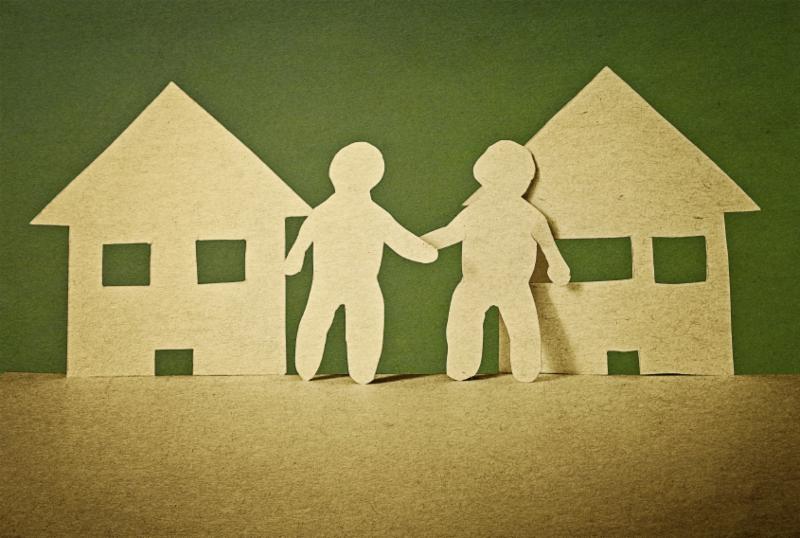 Introduce yourself to your neighbors: Don't just wave from afar; say hello and get to know a bit about the people you live near.
Get outside: Explore and enjoy the green spaces around you and meet others along the way who are making a point to do the same. Parks, gardens, nature centers, and arboretums may have nature programming you can participate in, too.
Join a club or group: Check coffee shop bulletin boards and browse local interest groups at meetup.com. Join locally organized Facebook groups. And, of course, support groups; when things get tough, reach out.
Attend a regular wellness class or join a rec sports league: Yoga, spinning, softball, weight-lifting, tai chi, Zumba, racquetball. The possibilities are nearly endless!
Sign up for an educational class: Look into university classes, community recreation department offerings, exercise, or creative classes. Consider dance, cooking, painting, writing, or playing an instrument. What's on your bucket list?
Keep tabs on the community calendar: Look to your local chamber of commerce or popular event website to find out what kind of activities are coming up. The more you're out and about, the more familiar and friendly faces you'll see.
Consider joining a place of worship: If you've had a desire to join a faith community, or are already a member who isn't as active as you'd like to be, think about becoming more involved, beyond attending services. Congregations often have offshoot volunteer groups aimed at benefiting the greater community.
Make a point to schedule playdates for the kids: Get to know
your children's friends and their families and strengthen relationships for everyone.
Have an idea for something that's missing? Start your own group. Gauge interest with your friends, coworkers, and acquaintances on starting a book club, a family friendly social group, or creating an action team to make a project happen or take up a cause.
Remember, building and strengthening your sense of community is beneficial for the whole family, as well as a way to recharge and pursue your personal interests with others who share them. Foster and adoptive parents so often give to others first, but we know that for our selfless efforts to be genuine and sustainable, we have to break out and do things that nurture ourselves.